Concierge Service & Experience

Sytsma Construction has been building beautifully crafted custom homes throughout West Michigan since 2002.
We work with our esteemed clients with great care, attention, and confidentiality.
Unlike other builders, we don't hand you off to someone else. As the owners, we work with you personally each step of the way — listening to you and guiding you through this important process of building your legacy home.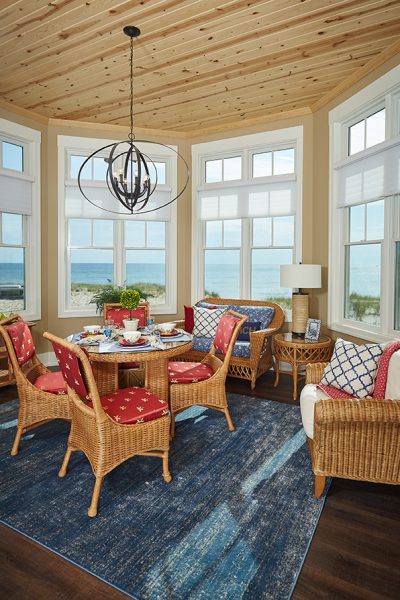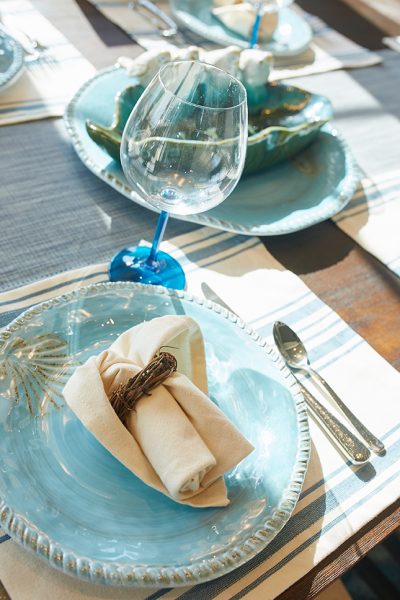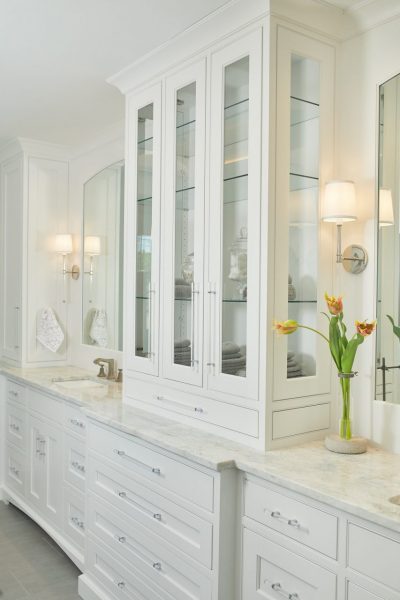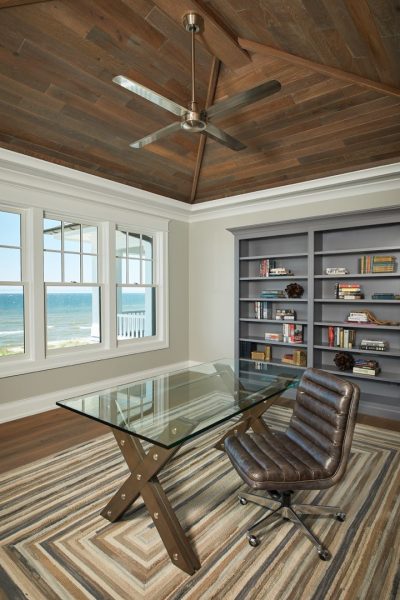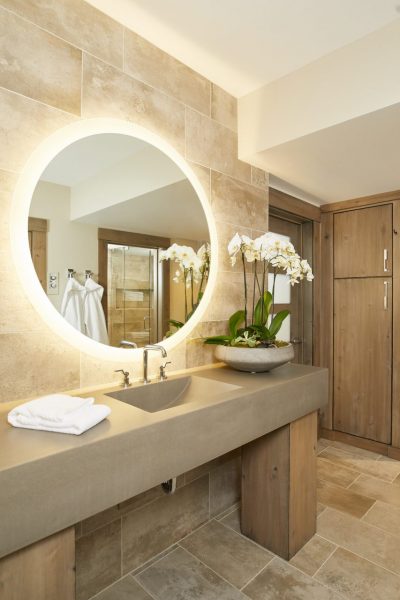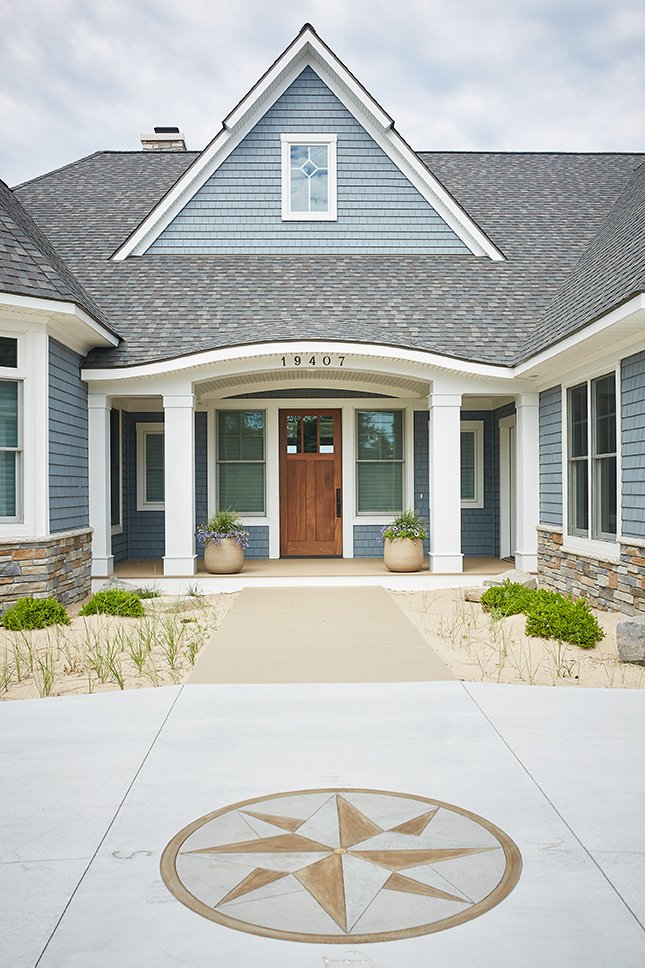 Customized to Meet Your Lifestyle
"We have had a very rich and enjoyable experience with Brian and Wendy and the entire Sytsma company. It began with the design process and finding a home style that we loved. From the beginning it was obvious that Brian and Wendy would be our partners throughout the entire building journey. They took such care and time with each step of the process and managed the many details associated with home building. We knew that everything was considered and well thought out before we moved forward. Even when there was a problem with something, it was handled with transparency and a desire to make it right.
We are thrilled with our new home and the end result of our time with Sytsma construction and would highly recommend them to anyone. Know that your project will be handled with care and integrity. We are now one year past the end of our building project but Brian and Wendy continue to be an important and valued part of our home maintenance and beauty. We are grateful for the expertise and devotion exhibited by Brian and Wendy! We started out as strangers in business but ended as friends."
Brian has built two houses and remodeled two other residents of ours.We are so pleased with Brian and Wendy's professionalism and expertise. They both listened to our ideas and guided us through it all. We just love the completion of the condo. We would recommend them both to anyone that wants to have a house built or remodeled.
Working with Brian and Wendy was truly a pleasure. They both were able to identify the aspects of the project which were important and unique to us as clients and deliver more than expected. That applies equally to the construction and interior design aspects of the project. As far as costs associated with this project, they were able to realize significant savings without adversely impacting overall quality. The construction site was safe and left in an orderly fashion as construction progressed. Lastly, the subcontractors employed were honest, innovative, and highly skilled. We couldn't be more happy with the finished product.
"Of the four new homes that we have hired built, the home that Brian supervised and built was by far superior in anything we have ever seen. We found that Brian is a great communicator. He and his crew paid close attention to every detail of design and quality. He was on the job himself making sure his talented workers followed all specifications in a timely manner.
We highly recommend anyone building or remodeling to contract with Brian."
"We built our home about 7 years ago. This was our first experience building, and it would have been very overwhelming if we had not worked with Sytsma Construction. Brian was very professional and really knew what he was doing! He walked us through every step and gave us a lot of tips and helpful advice along the way. He had a lot of creative ideas, which we incorporated into our home, resulting in some very unique features!"
"When my husband and I first met Brian, we were frustrated and disappointed after meeting with builders and architects who told us we simply couldn't build a house near Lake Michigan that was within our budget. Brian took the time to drive from Grand Rapids to our house in Rochester to explain his building philosophy. He assured us he could produce a vacation home within our budget while still maintaining a high quality of workmanship.
Brian and his staff were able to make the building process easy, and above all, FUN! We now have a beautiful lakeside home! It has been a pleasure working with Sytsma Construction and we hope to continue to work with Brian on future projects."
"Last year I had Sytsma Construction remodel my kitchen and bathroom in my condo. I am so very pleased with both rooms. Brian had well thought out plans with many good suggestions. The work his team did is exceptional. The crew was courteous and friendly. I highly recommend Sytsma Construction."
"It has been approximately eight years since we bought our dream home on Lake Michigan at 3363 Scenic Dr, North Muskegon-Whitehall. A hardware executive built the home in 1948 and any upgrades would be a challenge.
My wife and I decided that changes needed to be made. She wanted a sunroom so bad, but to add one, we needed someone with experience to deal with Fruitland Township. Any additions nearer the bluff on Lake Michigan are very rare.
I don't know how we found Brian. I think someone recommended him, or my wife saw builders sign a mile or two down the road and decided to investigate. Enough history. I know nothing myself about building.
What makes Brian special? He gave us choices as to what we wanted and the differences in cost. Dealing with builders, nothing is anybody's fault ever! Brian has a way of convincing Mr. Builder that some things are his fault. That is where the name sub-contractor comes from. If you plan on building, you better have a Brian on your side. Lastly, the quality of workmanship was impeccable and I don't even know anything about it. We have been told so many times, how beautiful his work is, and his ideas are not only smart but also unique.
I could spend all day talking about the work Brian and his crew did, but all you need to do is visit my wife and I on Scenic Drive, in North Muskegon, and we will show you what we think is special about the home improvement Brian did. Coffee and muffins are included."
"This was our first, and hopefully our last, time building a new home. Not because it was an awful experience, just the opposite. We love our home so much that we don't want to live anywhere else. We wouldn't change a thing.
When looking for a builder, Brian was the only one who showed us homes that he was building currently as well as homes he had built previously. We were blown away at the detail and unique extras he puts into each of his homes and the fact that he had such a good relationship with his former clients. Brian also had compassion for our son and his special needs relating to his physical handicap. Brian thought through every detail, so we can now care for our son with ease. He listened to our needs and used his creativity to make them all happen.
Wendy was extremely helpful when it came to decorating. Either we have very similar taste or she was good at reading my decorating style! She helped narrow down selections so I wasn't overwhelmed and was very flexible about working with my schedule. She recommended things that I hadn't considered and they ended up being some of the things that I love most about the house.
Our home took a year to build and Brian met the final agreed upon schedule to the day. This was important to us and is something that we realize is not easy to do. We are extremely pleased with our new home and are so grateful for all that an and Wendy did to make it happen. We highly recommend them!"
"We are thrilled with the quality construction of our lake home! Sytsma Construction has contractors who exceeded our expectations in the excellent craftsmanship of our home. Brian listened well to our desires for our home and gave valuable insight into decisions that were made along the way. Brian has a keen eye and is very particular about the details of the home. We were excited that our home was completed two weeks ahead of schedule and have the utmost confidence that Sytsma Construction will stand behind their product."
"We hired Sytsma Construction to build our Lake Michigan dream home in 2005-2007.  We chose Sytsma Construction because Brian had such passion about building homes and promised to be with us every step of the process.  And that he was!   While in the design phase, we met weekly with Brian, our architect and interior designer to critique draft plans, layouts and discuss interior and exterior designs, material options.  Sytsma Construction was extremely focused on keeping our project personalized; meeting our creative dreams, delivering excellent workmanship, making sure we understood all components, including billing.  Summerwind was completed on time and within budget.  We LOVE our home!  Twelve years later, our home is a testament to Sytsma Construction's commitment to excellence.   They exceeded our expectations.  Now, 2019, we can't wait to get started with Brian and team to discuss and build our retirement home on Lake Michigan. It'll be another great experience!"
We would like to extend our appreciation for a job well done in the construction of our wonderful new home. So many times, the process is full of stress and ultimately hard feelings between the homeowner and builder, but in our case, the complete opposite. We found the process enjoyable and consider you as new friends to go along with the new house. We have received so many positive comments regarding our house; many from complete strangers. We appreciate the quality of construction and the attention to detail that make the house and construction process superior. It is obvious that you strive to produce a home you are proud of and put the wants and needs of your clients as a primary concern.
Thank you for helping us build the "house of our dreams". We are grateful that we chose you and are appreciative every time we walk into the house. We will recommend you every time!
We enjoyed working with Sytsma Construction and would highly recommend them as one of the premier home builders in West Michigan. Brian, Wendy and their team of great contractors listened carefully to our desires and visions and worked diligently throughout the building process to deliver a very high quality home in every detail. Brian was always respectful of our budget and offered cost conscious options on all decisions from the beginning to the end.
Our home's design had many unique and challenging features that required the team to spend the extra time exploring options to find innovative solutions that best fit our needs. Their expertise, experience and friendliness proved to be extremely valuable in every phase of the project and we are very pleased with the results. They kept our site clean, respected our neighbors and worked well with the township officials.
Each trade contractor took pride in their work and the workmanship on all the home's systems and finishes are excellent. The great room required custom wood work and the team of finish carpenters did an outstanding job working out the details and coming up with great solutions! Their skill, experience and pride of workmanship stands out in all areas of the home. We are very grateful for the entire team's dedication and attention to detail. As small items came up after our move in they were quick to respond and handled every issue.
Beautiful Homes Built With Integrity
Our focus is on you and your vision for your legacy home.